Sam Pachanian was my Navigator and what a wonderful guy he was. He kept the crew loose

all through training and into combat. His sense of humor was captivating. We called him "Patch".

I'm sure that everyone in heaven is smiling now.
This page shows some of my best friends and

part of my crew while in Italy. I was a Pilot in

the 429th Bomb Squadron. The picture on the

left was taken at Amendola just before briefing

for a mission to Germany.
Bob Payne was my Co-Pilot when we took off from Savannah, Georgia bound for Italy via Bangor, Maine; Gander, Newfoundland;

Azores ; Marrakech, Morocco; Algiers, Algeria; Tunis, Tunisia then to Italy. Bob

was a great guy and could fix anything. Watch not working, take it to Bob. Need a haircut go see Bob. The list was endless.

He flew a plane home at the end of the war. Bob and Ruth live in Edmond, Washington.
This is Henry R. Schieble, pilot in the 429th

Squadron. He was not on our crew but he was

our buddy and tent Mate with me (Dave Carlock),

Bob Payne and Sam Pachanian. We are all very

proud of "Hank" he stayed in the reserves and

after the war in Italy went on to fly B-52's and

retired as a Full Col. USAF. Hank is another

great man he was the host at two wonderful

reunions. one in The Dells, Wisconsin in 1992 and

in St Louis, Missouri in 1998. Hank and Dottie

Schieble live on Lake Arrow Head, in Wisconsin.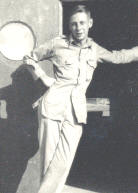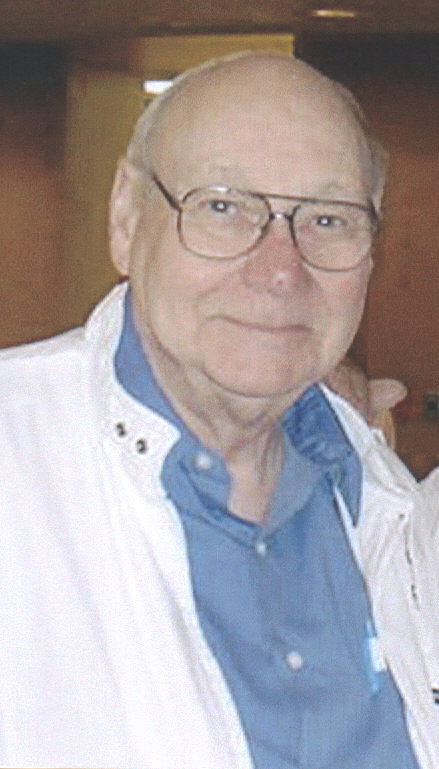 This is Lt. John Ray Specker His plane was shot down over the Central Yards and Shops in Vienna, Austria on Feb. 21st 1945. Me109 fighter shot Ray coming down in his parachute. But he landed OK and was picked up by Russian troops who treated his wounds and he was later returned to Amendola Air Base. Ray and Barbara live in Dayton, Ohio. Ray was Navigator on a 429th Squadron Plane.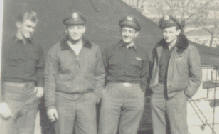 Amendola tent mates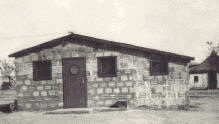 Specker and His room mates built
this house after he returned from his
mission on Feb. 21, 1945 to Vienna.